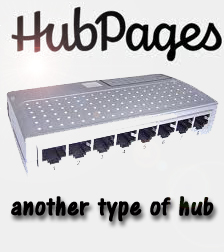 10 Reasons to Create a Hub on HubPages
If you're a web marketer interested in more traffic, more attention for your brand and more overall revenue, you should always include a HubPages hub with your Internet marketing campaigns.
A hub provides you with your very own platform where you can create engaging articles that inform, educate and/or entertain with the ability to gain followers and comments in every article you write.
HubPages is essentially a social network for writers. If you're not on the platform yet, here are 10 reasons you may want to create a hub today.
Ease of Use: The user-interface is just so easy that anyone can create a HubPages hub. The powers behind the social blogging platform have gone above and beyond to make the site incredibly user-friendly. That's great news for marketers who don't have a lot of time to figure new platforms out.
Hosted Platform: With HubPages, there's no need to purchase a domain and a separate hosting service for your articles. You are provided with your very own platform absolutely free.
Backlinks: When you write a new entry for HubPages, you can include your links to build even more hyperlinks to your websites. This can provide you with even more targeted traffic. Continue reading »