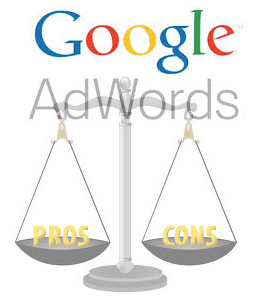 PPC (Pay Per Click) advertising is an excellent option to organic SEO.  It can be used to more quickly get your website on the first page of search engine results and  increase traffic.  Google's PPC program is called AdWords and whether you are an internet entrepreneur or a large corporation it is still the most popular.
This pay-per-click (PPC) advertising model is very tempting because it allows you to control precisely how your advertising budget is spent. You only pay when a prospect clicks your ad and is directed to your site which should ideally be a more targeted and creative landing page.  Of course, you also have the ability to track the success of your ads using your AdWords Account and Google Analytics software. Google AdWords provides a great deal of flexibility and fits a wide range of budgets.  The program allows you to set limits on your "ad spend" including cost per click (CPC) and your daily spend to control your expenses.
When considering the use of Google AdWords as a marketing tool there are pros and cons; let's take a look at just a few of them.
The Pros:
Quick – Frankly, a Google Adwords PPC campaign is one of the quickest ways to generate traffic for your website. Relying on organic search using SEO can take weeks, sometimes months to take effect. AdWords is more or less instant. You can be up and running on AdWords in a very short period of time.
Now, there is certainly a lot more to AdWords than just campaigns, ad-groups  keywords and ads, but these are the building blocks. So, you do a bit of keyword research, decide on your budget, set up a campaign and a few ad-groups  write some catchy ad copy, and you are off to the races. Your ads will appear as soon as they've been approved. Continue reading »