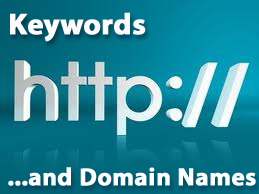 Keywords and Domain Names: What They Have in Common
Reselling domain names can be a highly lucrative business, as long as you understand it. Buying a bunch of domains without doing any research and hoping they will sell is a sure-fire way of losing your investment and abandoning your new venture. As with any business, you really need to understand how domain speculation works before you jump in feet first.
As you can imagine, one of the most critical aspects of domain reselling is choosing the right domain name. In domain speculation, domains are your products. This means that you need to find products people want to buy and while there are many strategies you can employ, one is likely well known to you, namely keyword research.
Think like an Internet Marketer
If you've spent even a little time online researching internet marketing, you'll likely already know that a critical aspect to succeeding is finding the right keywords. If you find high traffic keywords with low competition, then you are set because ranking highly in the SERPs will be very easy. So, what does this have to do with reselling domain names? Continue reading »