How to Find Your Profitable Niche
Here's a question I hear over and over… how to I find a profitable niche? Sometimes just getting started provides the legs to your vision.
Here is a quick and easy method to get those legs.  You might remember the Mind Map… start by drawing on your blank sheet of paper.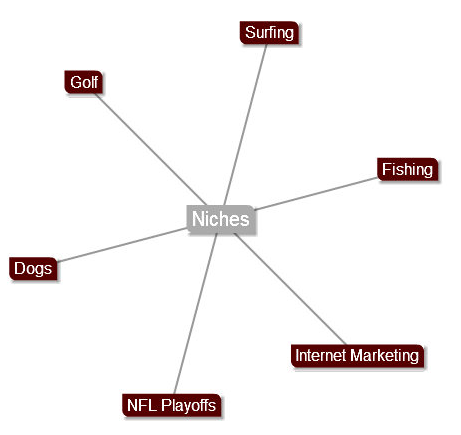 Action 1. Explore your own interests, abilities, knowledge, and experiences. Something from these may be a potentially good niche for you. Then process your potential niches through these filters: Continue reading »